Fasho
Medium

Front-end, Adobe Creative Suite, Zeplin


Client/Class
Startup Studio

Problem
How might we ensure fit and style satisfaction prior to purchase on fashion retail platforms?

Roles & Duties
Visual & UI Designer

Perfecting our concept, making that vision a testable reality. For us, that was to target fitting problems that come with online shopping.

---


Users:
Fashion Consumers

Goal/Challenge:
Creating an MVP that has a seamless onboarding process that allows users to mock up a digital version of theirselves

Feature (Main):
Allowing users to map clothes on their virtual model prior to purchase.





---
Problem
Lookin' like a fool when you should be looking cool
Ever bought things online and expect yourself to look like one thing. But when the apparel comes, you look like another?
Shopping online does not have to be a gamble for fit and style.
For 3 months, we worked in an agile format:
Unpack ←→ Ideation ←→ Narrative ←→ Research ←→ Iteration ←→ Validation ←→ Design ←→ Communicate ←→ Prove and Complete Narrative
---
Team
There was always one clothing that didn't fit our body
Our Team (left to right):
---
Challenge
Are you sure you wanna buy that?

"How might we ensure fit and style satisfaction prior to purchase on fashion retail platforms?"
The fashion industry is valued at $3 trillion and expected to grow by 10% in the next four years. Among those, $360 billion is expected to be wasted in returns/refunds.
---
Context

A *lot* of people shop online. I mean, return is mostly free anyway!
With the rise of e-commerce and brick-and-mortar stores transforming from retail to unique social experiences, more and more consumers are shopping online. In terms of competitors, none have made any significant impact yet, so this means its all still an ongoing race.
---
Research & Proposed Solution


Lights. Camera. Shop.
We're aiming to build an MVP that lets users envision apparel on themselves before purchase, ensuring satisfaction in style and fit, reducing the likelihood of returns. This solution would also help brands understand their consumer's sizing.
---
Research Insights
It's a race for solution and consumer's are curious.
Consumers
Loved the idea of being able to virtually try-on clothes before purchasing

More stoked about the idea of digitizing oneself

Returns is a major problem. Some would rather let it sit in their closet untouched
Retailers

Interested in giving their consumers that novel digital experience

Curious about how clothes would be digitized (which then became our major concern)
Retailers like Burberry and ASOS are already providing cross-checking questionnaires that show the most popular size choice picked by their previous customers
Competitors

Some are catered for specific genders

Require extensive input of users' own sizing – as if the user has a measuring tape lying around

Rarely any of them live nor have a prototype available
For those who digitize clothings, they do it own their own and not rely on a third party
With validation from research and advisors, we were off to building it out.
---
Visual Branding
The digitized Virtruvian Man
As for the visual brand, I started off by having the team choose a few images from 4 separate moodboards I've created, selecting visuals that represent Fasho.
However, one key inspiration that the team had was the Virtruvian Man – a symbol and study of human proportions.
And with all the above, I started to do a few sketches here and there...
and decided on the first draft that was designed from a isometric cube...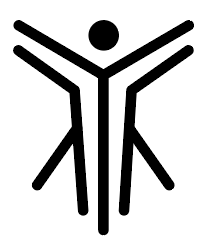 Fasho Logo 1.0
After bringing it to the team, it was clear that iterations needed to be done as some couldn't unsee the
beetle
shape (if seen horizontally) once they caught it.
This led me to a few edits by readjusting the bottom part of the logo, leading to the final design.
Fasho Logo
View full brand guidelines!
---
Mapping & Designing & Iterating

Wait, will the backend work tho?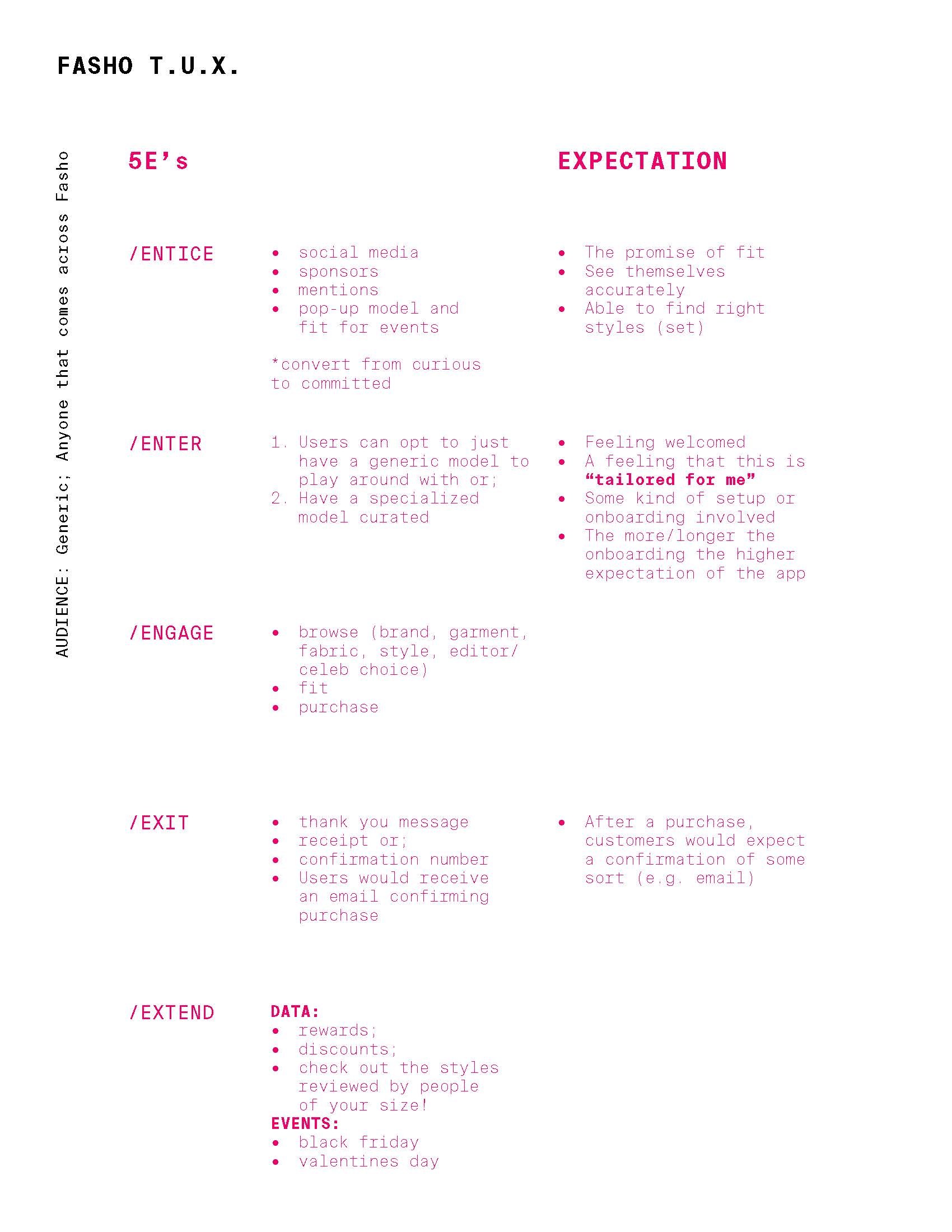 Userflow sketch & T.U.X.
Before we proceeded with the rest of the development, we had to make sure that we were able to
extract measurements with one photo and one height input
. By using computer vision, our team managed to reach up to 90%> accuracy with a well-lit photo.
To showcase our feature, I came up with a userflow that's specifically focusing on:
the onboarding process and;


Users take one front-facing image and enter their height



the "fitting room" screen


Users take one front-facing image and enter their height, and the latter is where users virtually try-on their clothing of choice.
With as little friction as possible, our goal was to provide the user with our unique feature as early as possible from the moment they start the app. This is based on the common practice where retail apps have users browse clothings they want before forcing them to sign up.
Flow:
Open app --> Welcome message --> Instructions --> Enter height & gender --> Snap a full body picture --> Model --> Shop --> Try on --> Purchase
Key Members

Who we work with and who we test with
Laid out all the elements one screen:
height input in centimeters and inches

instructions

terms & conditions
After feedback, I realized it was better to split certain elements across different screens so it wasn't so much of an info overload.
The
Terms of Service
was a conscious decision to include to address the privacy issues audiences and investors might ask. When the user click next, he/she agrees to our Terms of Service, which includes using their data collected to further improve our engineer side of the project.
Here I've split the short intro message with the instructions. In the most simplistic way, I highlighted vertices and corners of the logo in a way that it looks like a pivot point to hint the notion of "measurement".



Building up of the logo
Intro --> Enter height --> Take photo




Browsing & Fitting Room Flow
By tapping the clothe hanger icon, it adds it to the fitting room (fitting room icon on the bottom nav)
Onboarding 1: overview and height input

The top priority when it came to designing the onboarding was to make sure it was seamless.

The logo transition was animated in a way where it would highlight vertices, indicating measurement, foreshadowing for what's to come.



Onboarding 2: Photo taking process with screens showing photo parameters


One crucial thing to note here is that as the photo is being taken and processed at the server (without a GPU), it roughly takes up to half a minute. The loading transition plays a key role in showing progress as compared to a plain spinning icon that leaves users in the unknown.

Back to the Camera (Error State)

During our testing phase, we realized although there was ~85%> accuracy. There was potential for error due to poor photo. So I came up with a error state design that would show during the photo processing phase.
"Browse & Fit" UI Mockups
From browse to fitting room

I placed a coat hanger icon on each apparel for users to select clothes they liked. When users are done selecting their clothes, they can proceed to move to the "fitting room" tab to digitally try them on – kind of how you would do it physically at a retail store.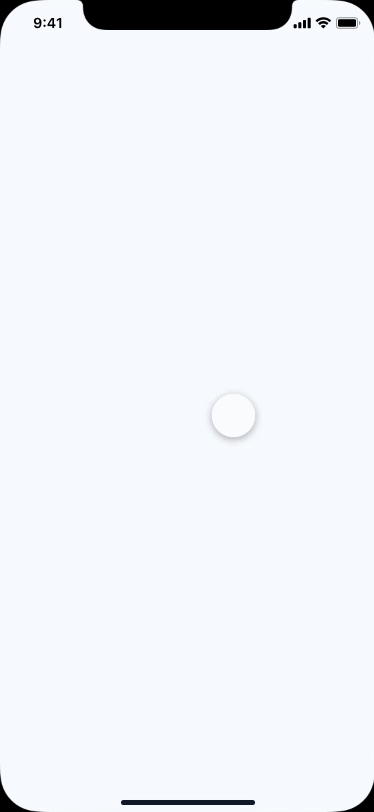 The entire flow (some were removed due to time constraints)
Open app --> Welcome message --> Instructions --> Enter height & gender --> Snap a full body picture --> Model --> Shop --> Try on --> Purchase
Back-end Structure
In short, the front end involved 3D software (MakeHuman) to create the models; our back end is a Python server with a collection of machine learning algorithms that transform your photo into a set of measurements for the modeling software to use.
---
The MVP
What we demo'ed to the public

Given the tight time constraints and limited engineering manpower we have on our team, we've only managed to build an MVP that runs on a web browser for demo and pitching purposes – at the expense of a pixel perfect UI design.