LOVE
Medium

Adobe After Effects, Illustrator, Photoshop


Client/Class
LOVE Organization (Canada)

Objective
Create adverts, design collateral, and their annual magazine (that is distributed to schools, corporate partners, and high net-worth donor networks in the Greater Montreal Area, Toronto, Halifax and Vancouver)

Although the team and I never met, it was a humbling experience to work for them and their cause.

---
A simple signboard to start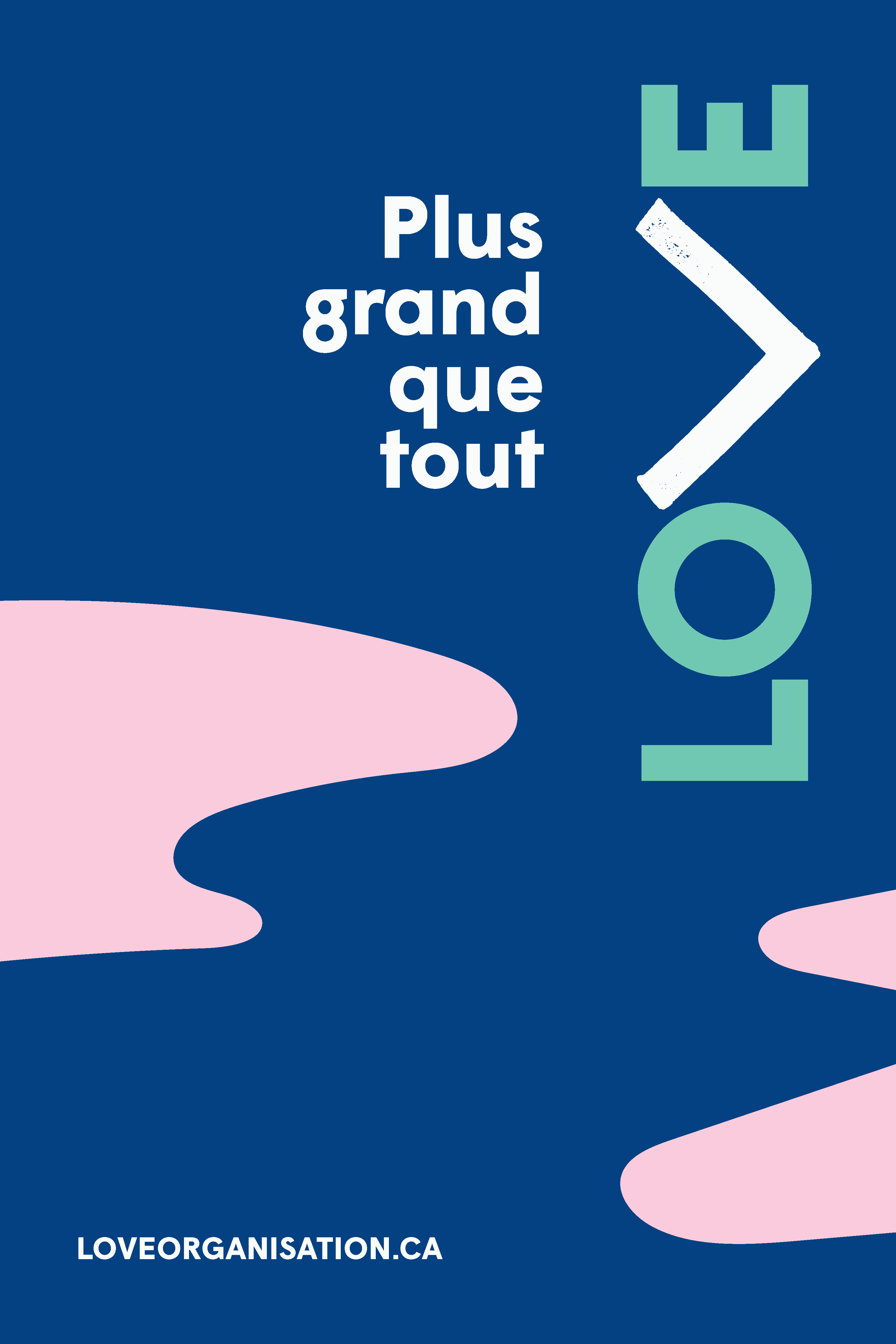 ---
Design & Ideation (Ads)

Love should be the answer


The idea here to convey that we should love and not engage or endorse in negative behavior. Negative words are being wiped by LOVE, then transitioned into the logo.





English


French
---
Design & Ideation (Pride)

Radiating rainbows


Most pride colors and designs you see down the pride parade are obnoxiously bright – completely ignoring all brand guidelines.

So for this project, I decided to keep the saturation of the original brand colors and pick out the 6 colors of the rainbow. In the initial brainstorm, the first instinct was to slap the rainbow stripes right on the logo.

It just didn't sit right.

With a few tweaks and warps, I managed to fit in with the logo according to the perceived movement the logo gives off, although the arrow (or letter "v") is supposed to be the "more than" mathematical sign.




Sketches
English & French & Arrow
T-shirts
Pride Banner
---
Annual Magazine
(and a little love note!)