The New School
Medium

Adobe XD


Client/Class
Mobile Design

Problem
How might we improve the current
New School app
?
---
Problem
Figuring out where to go is almost as hard as going to itself



As a New School student, I too have experienced the frustrations of the app when things are not where they are supposed to be.

In a nutshell, the current app provides students access to their: class location, schedule, grades, resources, campus address, notifications, events, feeds, news, programs etc.




---
Glimpse of the original New School App





Research
Do you *actually* use every single feature?


So how much of those features are actually used? which features are the essential ones?

From our interviews around campus, the results were pretty obvious. The only features they cared or used were Schedules and Grades.

👈🏼 One is the class roster and location, the other is for grade view.





B&W high-fidelity of proposed schedule page – with the current day highlighted
I narrowed down the type of content that should be included and restructured them.
For example, class times and locations are placed in the same row as class names, which saves users an additional tap compared to the current app.
The current day is also highlighted and brought to view, eliminating the need to scroll back and forth.
👈🏼
As for color, I followed the brand guidelines that were recently established for our school. Color used here is the
New School red
and I selected different hues as accents.
---
Solution

Reducing it to its essence
In the redesign, the focus was to highlight Grades and Schedule. Therefore, I removed other unnecessary features. And given the students' busy and hectic lifestyle, it was also important to focus on the flow of the entire journey:
Journey 1:
Opening the app ➡️ See class of the day + location ➡️ Roster w/ emails
Journey 2:
Opening the app ➡️ Grades
Here are some GIFs that illustrate some of the flow:



Switching between Grades and Schedule
In this screen, the GPA of each semester (for those who care!) are displayed on the right, and a cumulative GPA at the bottom.
Tapping into a class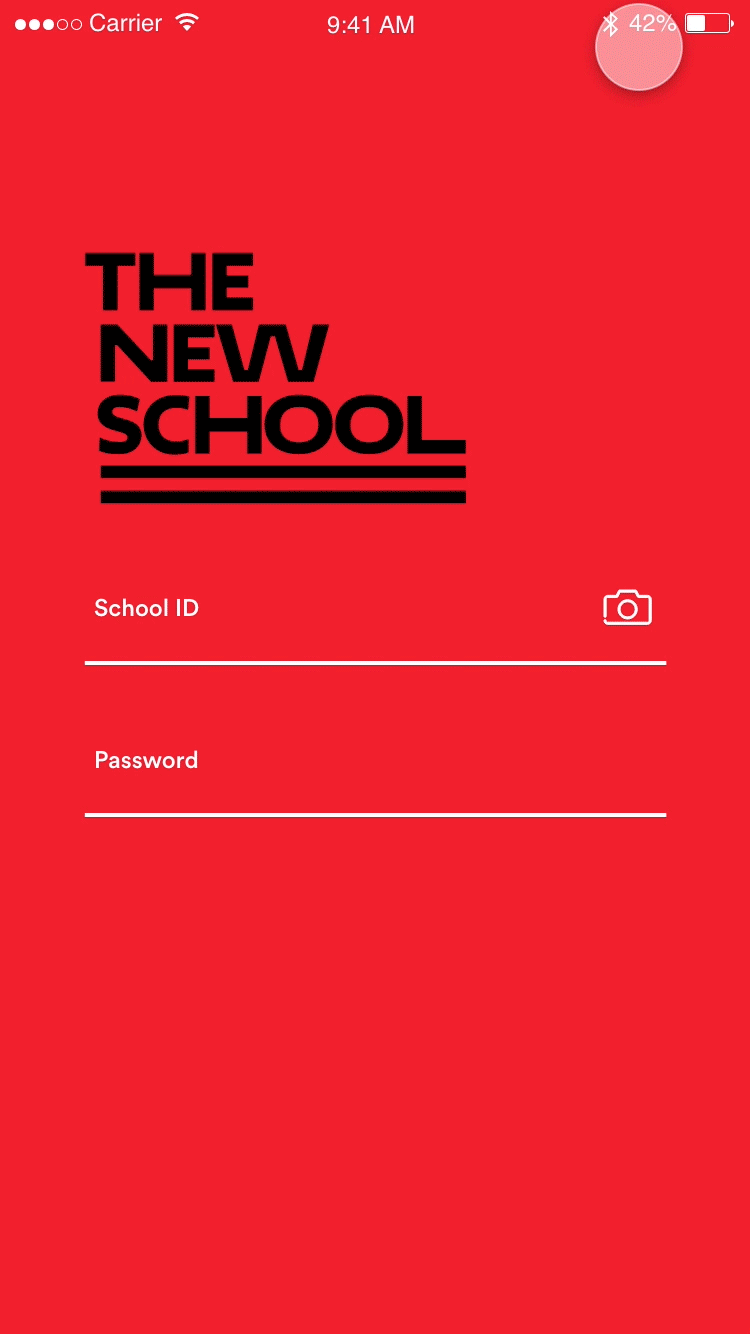 This is a summary of the entire flow (in order of screens):
Log in ➡️ Class ➡️ Class details ➡️ Email ➡️ Grades ➡️ Semester grade details